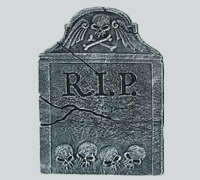 ---
DIRT NAP #1
1. Former "Dating Game" host JIM LANGE died of a heart attack at his MILL Valley CA home. He was 81. He began his TV career as the announcer on the Tennessee Ernie Ford Show in 1962 when Jim Barris hired him for the "Dating Game" in 1965. He was married to former Miss America Nancy Fleming.

2. DR. JOAB THOMAS, former President of the University of Alabama in the 1980's whose stupid decision to hire Bill Curry over Bobby Bowden as the Crimson Tide's Head Coach when Ray Perkins bolted to the Tampa Bay Bucs. He was 92.

3. Former Game Show host GEOFF EDWARDS dies of complications from pneumonia. He was 83. He was the host of "Jackpot", "The New York Treasure Hunt" and "Starcade" among others.