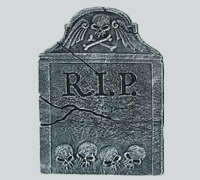 ---
DIRT NAP #1
1. Walt Bellamy, NBA All Star with the New York Knicks and Baltimore Bullets and All American at Indiana dies at age 75.

2. Todd Christensen former Oakland Raider Tight End and Sport Commentator dies at age 57. Died during surgery in Provo, UT of Liver Disease.

3. Psychic Sylvia Browne died at the age of 77 in San Jose, CA. She appeared on national television and wasn't always right, although she did forecast that she would die someday.