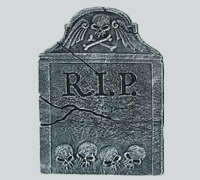 ---
DIRT NAP #1
1. William Clay Ford, owner of the NFL's Detroit Lions has died. He was 88.

2. Sheila McRae, the actress that played "Alice Cramden" on the Honeymooners is dead. She was 92.

3. Dr. Frank Jobe, the surgeon that saved many a baseball pitcher's career as the pioneer of "Tommy John" surgery has died. He was 88 and (hit by a pitch).