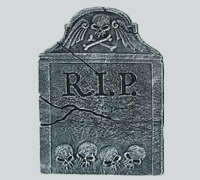 ---
DIRT NAP #1
1. DANE WITHERSPOON, a former soap opera star once married to "House of Cards" star ROBIN WRIGHT, has died at age 56. Starred in soap opera "Santa Barbara".

2. The "Godfather of House Music," FRANKIE KNUCKLES has died. He was 59.

3. MICKEY ROONEY, the child actor whose life ran like a rollercoaster has died at the age of 93. Real Name: Joe Yule. Eight wives; child star whose first movie role was in "National Velvet" with ELIZABETH TAYLOR.


Sorry, this page does not exist.