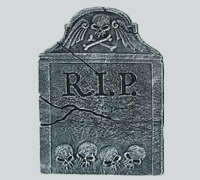 ---
DIRT NAP #1
1. RICHARD KIEL, the actor that portrayed the steel-toothed villain "Jaws" in the James Bond thriller, "The Spy Who Loved Me" has died. He was 74 and stood 7' 4".

2. POLLY BERGEN, 50s & 60s actress and game show panelist has died. She was 86.

3. ROB BIRONAS, former place kicker for the Auburn Tigers and Tennessee Titans killed in a one car wreck on Battery Lane in Nashville. He was 36.


MONDAY THRU THURSDAY-
5AM - 9AM:
Mornings on the Fun House with Michael St. John & Lee Masters. News, weather, traffic, sports. Never a dull moment! Birthday Club, Joke of the day, Fun Horoscopes & Entertainment news.
9AM - Noon:

Downtown Ed Brown

Noon - 1PM:

The "FUN LUNCH" by request - hosted by Ed Brown

1PM - 2PM:

Downtown Ed Brown

2PM - 7PM:

Bobby Knight

7PM - 8PM:

The "70's at 7" with Beau Richards

8PM - Midnite:

Beau Richards

Midnite - 5AM:

"No Talk" Overnights

FRIDAY
5AM - 9AM:
Mornings on the Fun House with Michael St. John & Lee Masters. News, weather, traffic, sports. Never a dull moment! Birthday Club, Joke of the day, Fun Horoscopes & Entertainment News.
9AM - Noon:

Downtown Ed Brown

Noon - 1PM:

The "BEATLES BRUNCH" - hosted by Jay Johnson

1PM - 2PM:

Downtown Ed Brown

2PM - 7PM:

Bobby Knight

7PM - 8PM:

The "70's at 7" with Beau Richards

8PM - Midnite:

Beau Richards


Midnite - 5AM:

"No Talk" Overnights

SATURDAY
Midnite - 5AM:

"No Talk" Overnights

6AM - Noon:

Downtown Ed Brown

Noon - 7PM:

Bobby Knight

SUNDAY
Midnite - 5AM:

"No Talk" Overnights

6AM - 10AM:

"Rewind with Gary Bryan"

10AM - 1PM:

"Goddard's Gold" with Steve Goddard

1PM - 6PM:

Charlie Tuna and "The Seventies"
6PM - 8PM:
"Remember Then" with Citizen Bill
8PM - Midnight:
"The Classic Countdown" with Dick Bartley