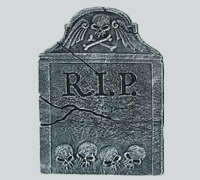 ---
DIRT NAP #1
1. Walt Bellamy, NBA All Star with the New York Knicks and Baltimore Bullets and All American at Indiana dies at age 75.

2. Todd Christensen former Oakland Raider Tight End and Sport Commentator dies at age 57. Died during surgery in Provo, UT of Liver Disease.

3. Psychic Sylvia Browne died at the age of 77 in San Jose, CA. She appeared on national television and wasn't always right, although she did forecast that she would die someday.


PRIMARY LISTENING AREA
Transmitting from atop Brindlee Mountain, 20 minutes south of Huntsville Al, FUN 92.7 FM encompasses an eight county primary listening area of over 350,000 people, Operating at 6000 watts, the full power Class A FM covers, Madison, Marshall, Morgan, Dekalb, Jackson, Blount, Etowah and Cullman counties. FUN 92.7 FM is one of the top 10 "most listened to Oldies" Stations online.
ABOUT US
Staffed by Professionals with major market savvy and experience, Fun 92.7 offers outstanding, targeted, local programming: Comprehensive marketing strategies: award-winning copy: and state-of-the-art production facilities.
FUN MEDIA GROUP INC.
981 BRINDLEE MTN PKWY, P.O. BOX 1297 ARAB AL. 35016 256-586-9300. www.fun927.com.1-800-867-9270