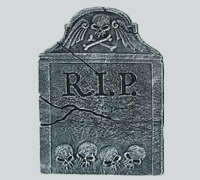 ---
DIRT NAP #1
1. BEN WOOLF, the four-foot, four-inch tall actor on "American Horror Story: Freak Show," had died. He was 34.

2. "Parks and Recs" big wig HARRIS WITTELS has died. He was just 30-years-old.

3. Former "America's Next Top Model" contestant MIRJANA PUHAR was found dead in a Charlotte, North Carolina, apartment. She was one of three victims of an apparent triple-himicide. Puhar starred in the 21st cycle of the TYRA BANKS reality competition series. She was eliminated in the 10th episode of the season. She was 19.


PRIMARY LISTENING AREA
Transmitting from atop Brindlee Mountain, 20 minutes south of Huntsville Al, FUN 92.7 FM encompasses an eight county primary listening area of over 350,000 people, Operating at 6000 watts, the full power Class A FM covers, Madison, Marshall, Morgan, Dekalb, Jackson, Blount, Etowah and Cullman counties. FUN 92.7 FM is one of the top 10 "most listened to Oldies" Stations online.
ABOUT US
Staffed by Professionals with major market savvy and experience, Fun 92.7 offers outstanding, targeted, local programming: Comprehensive marketing strategies: award-winning copy: and state-of-the-art production facilities.
FUN MEDIA GROUP INC.
981 BRINDLEE MTN PKWY, P.O. BOX 1297 ARAB AL. 35016 256-586-9300. www.fun927.com.1-800-867-9270