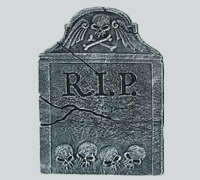 ---
DIRT NAP #1
1. US actress MARILYN BURNS, best known for her "scream queen" role in 1974 horror classic The Texas Chainsaw Massacre, dies in Houston, Texas.

2. CHARLES KEATING, who played Carl Hutchins on "Another World," for years band was known for his work on soap operas like "All My Children" (as Dr. Damon Lazarre), "As the World Turns" (as Niles Mason) and "Port Charles" (as James Ritchfield) is gone after a long battle with cancer. He was 72 years old.

3. ROBIN WILLIAMS is gone at the age of 63. He passed away at his home in Tiburon, CA, of an apparent suicide, but the sheriff's department is still investigating. He had been "battling severe depression of late" and called it a "tragic and sudden loss."


PRIMARY LISTENING AREA
Transmitting from atop Brindlee Mountain, 20 minutes south of Huntsville Al, FUN 92.7 FM encompasses an eight county primary listening area of over 350,000 people, Operating at 6000 watts, the full power Class A FM covers, Madison, Marshall, Morgan, Dekalb, Jackson, Blount, Etowah and Cullman counties. FUN 92.7 FM is one of the top 10 "most listened to Oldies" Stations online.
ABOUT US
Staffed by Professionals with major market savvy and experience, Fun 92.7 offers outstanding, targeted, local programming: Comprehensive marketing strategies: award-winning copy: and state-of-the-art production facilities.
FUN MEDIA GROUP INC.
981 BRINDLEE MTN PKWY, P.O. BOX 1297 ARAB AL. 35016 256-586-9300. www.fun927.com.1-800-867-9270