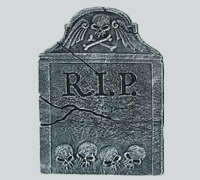 ---
DIRT NAP #1
1. Bandleader MILTON DELUGG has died. You probably know Milton best from the "The Gong Show" where he was "Milton Delugg and his band with a Thugg." Milton was a musical director for NBC led the "Tonight Show Band" in 1965 for one year. He was 96.

2. RALPH SHARON, TONY BENNETT's pianist and composer for nearly 45 years, has passed away at age 91. Ralph also arranged the classic "I Left My Heart in San Francisco." At his death, he immediately began decomposing.

3. DAN FERRELL, syndicated photographer for the New York Daily News who snapped the famous photo of John F. Kennedy Jr. saluting his father's casket has died. He was 91.


PRIMARY LISTENING AREA
Transmitting from atop Brindlee Mountain, 20 minutes south of Huntsville Al, FUN 92.7 FM encompasses an eight county primary listening area of over 350,000 people, Operating at 6000 watts, the full power Class A FM covers, Madison, Marshall, Morgan, Dekalb, Jackson, Blount, Etowah and Cullman counties. FUN 92.7 FM is one of the top 10 "most listened to Oldies" Stations online.
ABOUT US
Staffed by Professionals with major market savvy and experience, Fun 92.7 offers outstanding, targeted, local programming: Comprehensive marketing strategies: award-winning copy: and state-of-the-art production facilities.
FUN MEDIA GROUP INC.
981 BRINDLEE MTN PKWY, P.O. BOX 1297 ARAB AL. 35016 256-586-9300. www.fun927.com.1-800-867-9270