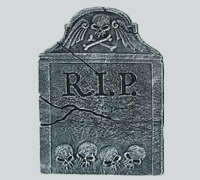 ---
DIRT NAP #1
1. CHARLOTTE DAWSON, from "Australia's Next Top Model" dead at age 47. Fought depression for years and attempted suicide in 2012 after being harassed on Twitter.

2. PACO de LUCIA, Legendary Spanish Guitarist whose influence included Carlos Santana and the Gipsy Kings. He was 66.

3. FRANNY BEECHER, lead guitar player who toured extensively with Bill Haley & His Comets in the 50's and 60's has died. He was 93 (and too old to be strummin' around).


PRIMARY LISTENING AREA
Transmitting from atop Brindlee Mountain, 20 minutes south of Huntsville Al, FUN 92.7 FM encompasses an eight county primary listening area of over 350,000 people, Operating at 6000 watts, the full power Class A FM covers, Madison, Marshall, Morgan, Dekalb, Jackson, Blount, Etowah and Cullman counties. FUN 92.7 FM is one of the top 10 "most listened to Oldies" Stations online.
ABOUT US
Staffed by Professionals with major market savvy and experience, Fun 92.7 offers outstanding, targeted, local programming: Comprehensive marketing strategies: award-winning copy: and state-of-the-art production facilities.
FUN MEDIA GROUP INC.
981 BRINDLEE MTN PKWY, P.O. BOX 1297 ARAB AL. 35016 256-586-9300. www.fun927.com.1-800-867-9270