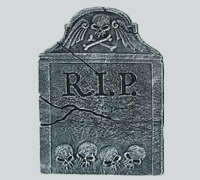 ---
DIRT NAP #1
1. FRANK GIFFORD, Pro Football Hall of Famer and broadcaster on "Monday Night Football" died of natural causes at his Connecticut home. He was 84.

2. TERRENCE EVANS, who appeared in TV shows and movies such as 'Star Trek' and 'Terminator 2: Judgement Day,' has died at age 81.

3. NASCAR great BUDDY BAKER has died from lung cancer. After winner 4x at Talladega & Charlotte and twice at Daytona & Darlington, he became a commentator for SiriusXM. He was 74.


PRIMARY LISTENING AREA
Transmitting from atop Brindlee Mountain, 20 minutes south of Huntsville Al, FUN 92.7 FM encompasses an eight county primary listening area of over 350,000 people, Operating at 6000 watts, the full power Class A FM covers, Madison, Marshall, Morgan, Dekalb, Jackson, Blount, Etowah and Cullman counties. FUN 92.7 FM is one of the top 10 "most listened to Oldies" Stations online.
ABOUT US
Staffed by Professionals with major market savvy and experience, Fun 92.7 offers outstanding, targeted, local programming: Comprehensive marketing strategies: award-winning copy: and state-of-the-art production facilities.
FUN MEDIA GROUP INC.
981 BRINDLEE MTN PKWY, P.O. BOX 1297 ARAB AL. 35016 256-586-9300. www.fun927.com.1-800-867-9270