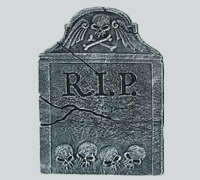 ---
DIRT NAP #1
1. Walt Bellamy, NBA All Star with the New York Knicks and Baltimore Bullets and All American at Indiana dies at age 75.

2. Todd Christensen former Oakland Raider Tight End and Sport Commentator dies at age 57. Died during surgery in Provo, UT of Liver Disease.

3. Psychic Sylvia Browne died at the age of 77 in San Jose, CA. She appeared on national television and wasn't always right, although she did forecast that she would die someday.


To List an item, click here.
N AL Country Dance Society

Join the fun with live music and dance calling at the North Alabama Country Dance Society's "Contra" dances on the 1st & 3rd Saturdays of each month. The event is held in the gym of the 1st Presbyterian Church at the corner of Whitesburg and Airport Roads in Huntsville. Dancing begins at 7pm Details at 256-859-9281.

GUNTERSVILLE MUSEUM

The GUNTERSVILLE MUSEUM's "Festival of Trees" is set to run from November 21st 2013 thru January 3rd, 2014. A display of unique Christmas trees from school groups, clubs, organizations, scouting groups, churches, businesses and individuals are featured. Information, hours and details at 256-571-7597.

LITTLE MISTER AND MISS ARAB

The 50th annual LITTLE MISTER AND MISS ARAB, sponsored by the Amanda King Order of the Eastern Star, will be held on Saturday August 24th at 6PM. The event will take place inside the High School Auditorium. Entries are now being accepted. Info at 256-317-8154