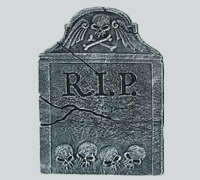 ---
DIRT NAP #1
1. FRANK GIFFORD, Pro Football Hall of Famer and broadcaster on "Monday Night Football" died of natural causes at his Connecticut home. He was 84.

2. TERRENCE EVANS, who appeared in TV shows and movies such as 'Star Trek' and 'Terminator 2: Judgement Day,' has died at age 81.

3. NASCAR great BUDDY BAKER has died from lung cancer. After winner 4x at Talladega & Charlotte and twice at Daytona & Darlington, he became a commentator for SiriusXM. He was 74.


To List an item, click here.
Tigers For Tomorrow Thanksgiving Weekend Festiviti

Tigers for Tomorrow invites the community to enjoy the preserve with their family Thanksgiving Weekend, November 27, 28, 29, 2015. The preserve will be offering our community appreciation environmental education tour at 1pm. No reservations are necessary. These tours are normally $25.00 a person, but at this time, as a thanks to the community that supports us, we are offering them discounted at $10.00 for children and $20.00 for adults. This special will also include admission to the park before and after the tour; but remember photos are only allowed on tours.

About Tigers for Tomorrow:
Tigers For Tomorrow is a Wild Animal Preserve, home to over 175 animals. Our Mission is to uphold the highest standards of care and respect for native and exotic animals in need of a secure permanent home. As a wild animal preserve and rescue we are open to the community as an environmental educational learning center and recreational destination for the entire family.

Winter Hours: December 1st – March 1st, Open to the public Saturdays and Sundays from 9 a.m. to 5 p.m. with last admission at 4 p.m. No reservations are needed. Please call for reservations if visiting throughout the week keeping in mind that the park is closed to the general public on Mondays and Tuesdays. Regular Admission: $12 for adults and $6 for children ages 3 to 11. Children under 3 are free. Private tours are available by appointment Wednesday thru Sunday, $25 per person. For directions or additional information please visit: www.tigersfortomorrow.org.

CULLMAN COUNTY ANIMAL SHELTER

The CULLMAN COUNTY ANIMAL SHELTER's "Foster Pets Program" is in need of volunteers able to take the animals to vet appointments. Also, supplies such as cleaning items are need. If you would like to help, contact 256-734-5448. Remember, off-site adoptions available every Saturday from 11 to 4 at Tractor Supply and Pet Depot in Cullman.

SALVATION ARMY

SALVATION ARMY of Marshall County is in need of volunteers to man their Thrift Store in Arab. Proceeds from sales of items at the store help send over 60 children locally, to their Kids Camp in Lexington MA. Volunteer for their good and yours at 256-582-0536.

SECOND CHANCE ANIMAL SHELTER

SECOND CHANCE ANIMAL SHELTER needs your help. They need dog food, feeding bowls, newspapers, and dog toys. Drop Off/ Collection Center is at Bancorp South in Boaz. For info call 256-561-2411