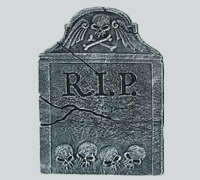 ---
DIRT NAP #1
1. DANE WITHERSPOON, a former soap opera star once married to "House of Cards" star ROBIN WRIGHT, has died at age 56. Starred in soap opera "Santa Barbara".

2. The "Godfather of House Music," FRANKIE KNUCKLES has died. He was 59.

3. MICKEY ROONEY, the child actor whose life ran like a rollercoaster has died at the age of 93. Real Name: Joe Yule. Eight wives; child star whose first movie role was in "National Velvet" with ELIZABETH TAYLOR.


To List an item, click here.
PANOPLY ARTS FESTIVAL

The 32nd annual PANOPLY ARTS FESTIVAL for 20-14 is coming the Huntsville's Big Spring Park the weekend of April 25th. Booth spaces, talent, performers and more can sign up now. Get details from the Arts Council of Huntsville at 256-519-2787.

LAST CALL ANIMAL RESCUE

The LAST CALL ANIMAL RESCUE in Guntersville is in need of donated items for their mission to rescue horses. Items needed include hay, feed, shavings, saddles, bridles, blankets, reins, towels and the like. Anyone interested in helping out can contact 256-505-0022 for more details.

MOUNTAIN VALLEY ARTS COUNCIL

The MOUNTAIN VALLEY ARTS COUNCIL will be hosting a travelling Art Show for the entire 2014 year throughout Marshall County. Local artists will be featured with the first venues being at the Albertville and Grant Libraries. Times and details at 256-571-7199.